Over the past few weeks I've found a few free Kindle books to share with my little ones. While I prefer to just sit down with the real thing, my Kindle has been a life saver in the car a few times and on a recent trip to visit family it was great to be able to pull out my Kindle and share a bedtime story with the boys.
I don't see too many freebies for kids though, especially in the well known titles that all little ones seem to love. I have one gem to share with you though.
I'm a long time follower of 1+1+1=1 homeschool blog and Carisa recently started creating easy readers for kids, that can be downloaded onto mobile devices, as well as science based books for topics that coincide with her calendar cards.
These are such great resources I wanted to share them with you.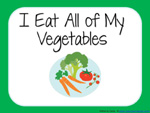 They are perfect for when you're sitting in traffic, at the doctors office, or anytime you need to entertain your littles for a few minutes. Toddlers will enjoy looking at the fun images and early readers can practice sounding out simple words. She has made a few books (We Are Skylanders and others) based on characters per her children's requests, and others (On the Farm) that should interest any little one.
Don't worry, she includes links to instructions for downloading her books onto various devices!